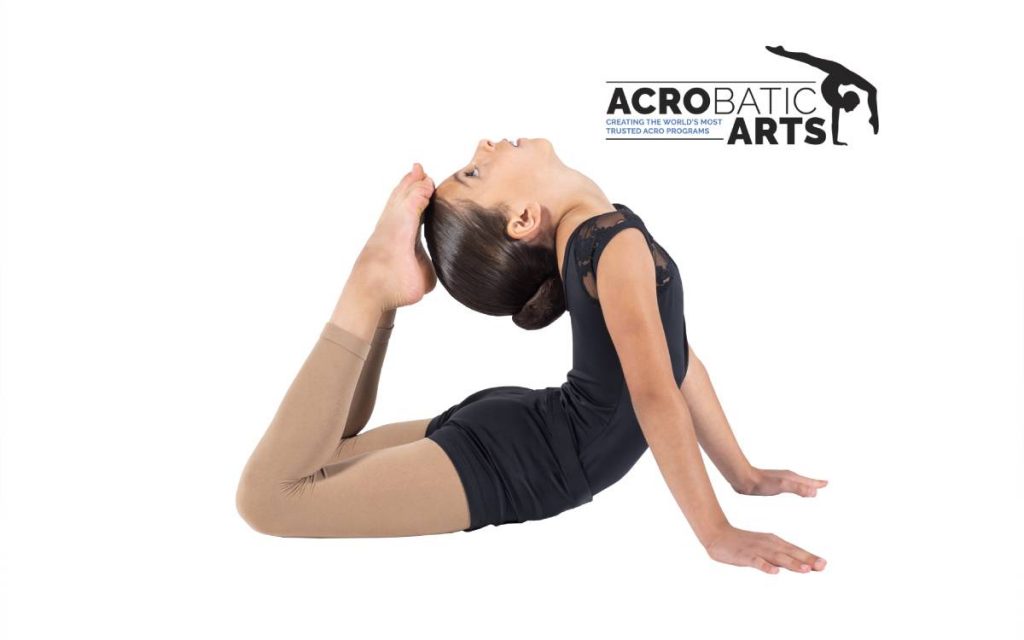 Acro Dance is a blend of acrobatic movements linked together with dance moves. This is an athletic style of dance which requires strength and technique. In our acro classes we spend much of the time upside down practicing our skills such as cartwheels, handstands, bridges and rolls. We follow the Acrobatic Arts syllabi and students will receive progression cards which they will need to complete to move up each level.
Classes available for the following ages:
4-7 years – Groovy Kids
7-10 years – Junior Acro
10 years + – Inter Acro
All ages are approximate and the students abilities are also taken into consideration.