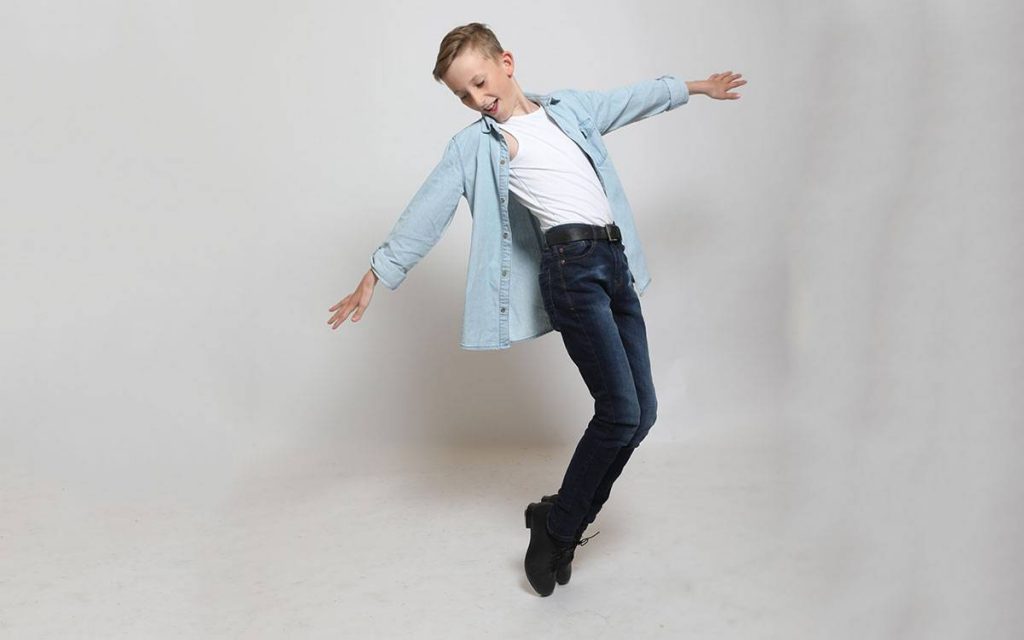 Tap originated in America. When African slaves had their musical instruments taken away they turned to creating rhythmical steps with their feet, there are also influences from Irish and English clog dancing.  Dancers use shoes with metal plates attached to the ball and heel to make sounds and rhythms.  Tap dance can be seen in musicals such as 42nd Street and Singin' In The Rain. Famous dancers such as Fred Astaire and Gene Kelly helped popularise this fun, rhythmical dance genre.
Classes available for the following ages:
4-7 years – Classic Kids
8-9 years – Grade 1
9-10 years – Grade 2
10-11 years – Grade 3
12-14 years – Grade 4
14-15 years – Grade 5
15-16 years – Grade 6
16 years and over – Intermediate/ Vocational grades
All ages are approximate and the students abilities are also taken into consideration. Please get in touch to find the right class for your child.